Tiansheng Electronic is proud to be one of car headlight manufacturers of China to offer a wide range of LED lights bulbs for cars. We develop and manufacture LED headlight that makes contribution to successful use in thousands of vehicles.
Tiansheng Electronic creates LED car headlights of all models and sizes.
Model No.: H1 LED car headlight, H4 LED car headlight, H7 headlights, H8/H9/H11, HB3/9005, HB4/9006, HIR2/9012, 9004/HB1, 9007/HB5, H13, D2S/D4S/D2R/D4R/D4C.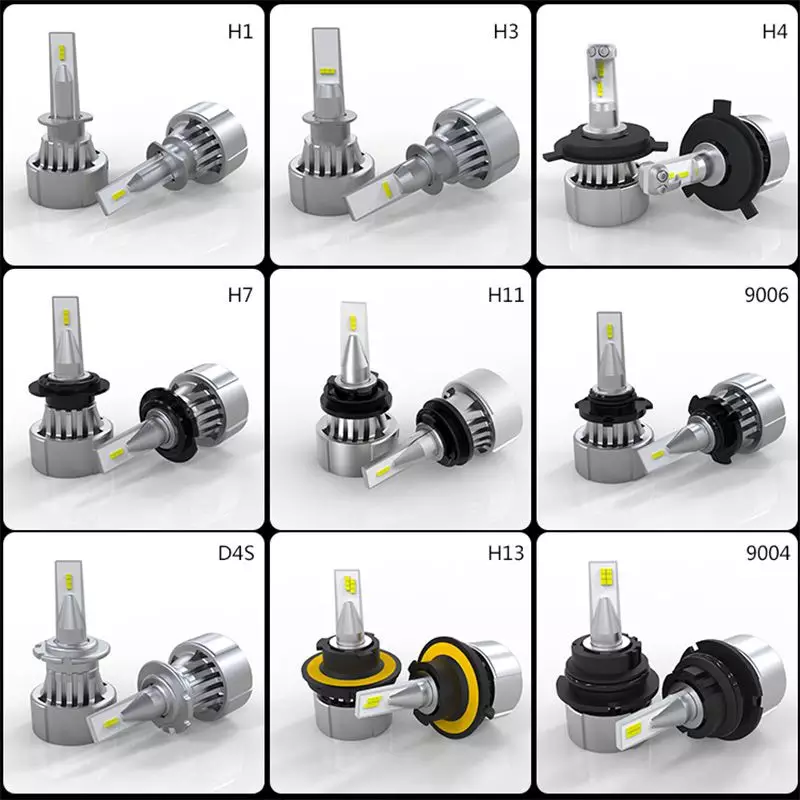 Replacing and upgrading your original headlights does more than making driving safer. In comparison to other light sources such as xenon lights and halogen headlight bulbs, our LED light for car headlight can bring several benefits of:
80 percent more efficient.The efficiency is increased by 80%. The best led bulbs for cars and trucks protect and preserve the vehicle's battery to ensure lasting longer.
003% defective rate for high quality.
Affordability. Although LED headlight may cost more in the initial order, however, in the long term, using LED headlight is more more cost-effective. This is because LED bulbs is the newest and most energy-efficient product, and is lasting longer than halogens. Besides, with LED technological advancement, the cost of LED components has also been greatly reduced year by year, which makes them affordable and accessible for drivers.
Durability. In terms of durability, led performance is better than halogen. It will easily damage halogens with the salt and oil, while LED bulbs can be thrown around and continue to work.
Visibility. Our car LED light bulb can illuminate the object in front of road farther away, which increases your visibility. It also has anti glare features to help upcoming drivers see better.
Our car LED headlight is created to face up to years of sustained use. We have models, styles as well as producing savvy to hold our headlight bulb price very aggressive. Each LED headlight is inspected in the course of the manufacturing manner with a final inspection to make sure that your order is correct.

Since the cost and heat dissipation of high-brightness LEDs have always been a problem for developers, our D & R team have always been dedicated to developing the most workable LED bulbs. We've got embedded a good repute in the lighting industry, catering to our clients to produce LED light bulbs for cars with the longest lifespan and best performance.

Tags: Car headlight manufacturer, H1 LED car headlight, H4 LED car headlight, LED light bulbs for cars